DO YOUR PARTS LACK LONGEVITY AND OVERALL PERFORMANCE?
While electroplating is very popular for its low cost, many customers realize later on that nickel and chrome electroplating or the use of stainless steel does not provide the intended outcome of total life cost reduction that was the original goal.

THE IMPORTANCE OF PLATING
Plating is usually the only barrier between your parts and the atmospheric working conditions. Often, there is no plating applied to an end product, so very early in the life of the part, corrosion and wear deteriorates functionality and ultimately the total unit which it was assembled into. You don't have to settle with the alternative of using expensive metal alloys such as stainless steel in the future or a lesser quality electroplated finish to keep your parts from failure.
APPLYING ELECTROLESS NICKEL PLATING SOLUTIONS
One form of plating that is commonly used in many industrial applications is nickel electroplating, which offers excellent corrosion protection and increases wear resistance. However, electroless nickel plating solutions are often chosen as an alternative to nickel electroplating. Unlike nickel electroplating, electroless nickel plating does not require the use of an electric current to produce the desired reaction. Instead, the deposition of the nickel metal occurs via autocatalytic reaction.
The advantages of electroless nickel plating solutions include:
No need for an electric current, which can minimize utility bills
Easier to achieve an even coating on parts
Greater flexibility in terms of coating volume and thickness
Automatic monitoring of chemical replenishment during the plating process
Ability to achieve various levels of finish brightness
By applying electroless nickel plating, you'll have peace of mind knowing that your parts will last indefinitely in accordance to a proper engineering specification. You won't have to worry any more about the rising cost of exotic metals and the burdening detriment of electroplating that creates out-of-tolerance parts and lack of mechanical and environmental protection. The risk of corrosion and wear will be abated.
ELECTROLESS NICKEL PLATING SOLUTIONS FROM SPC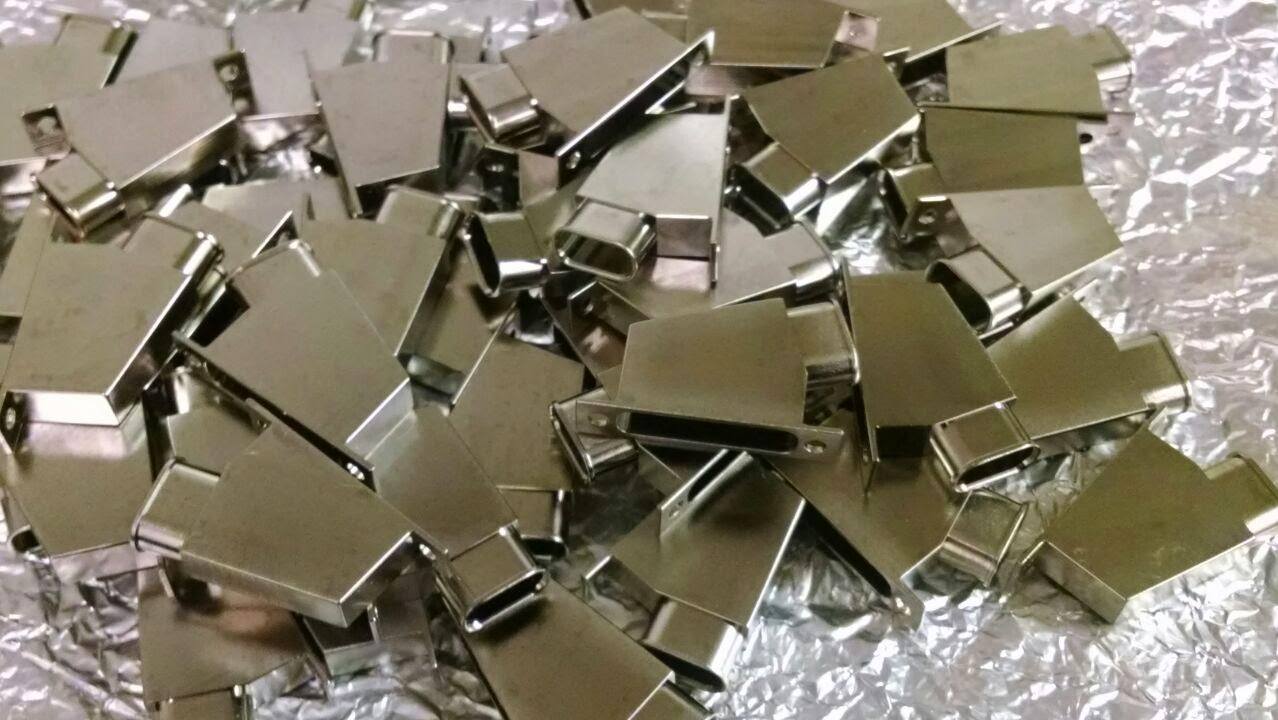 Many original equipment manufacturers (OEMs) come to Sharretts Plating Co., Inc. (SPC) for their electroless nickel plating needs. OEMs want to make end products with an advantage over the competition. Other electroless nickel customers are job shops that want to improve their machined components value. Our industrial plating company has electroless nickel plating solutions for products of varying degrees of use ranging from simple corrosion protection to others in need of better wear resistance created by occluding and infusing materials like ceramics into the coating and also low friction composites such as fluorinated carbons to create a dry self lubricating coating.
Request a free quote
For Electroless Nickel Plating
WE'RE A RECOGNIZED INDUSTRY LEADER
SPC has been helping companies across a wide range of industries increase quality, improve production processes and reduce operating costs for more than 80 years. Our electroless nickel and other industrial plating processes have set a lofty standard for the entire industry. As electroless nickel platers, we're known for our ability to provide innovative solutions that make a significant difference in a company's bottom line.

LEARN MORE ABOUT ELECTROLESS NICKEL PLATING
Want to learn more about electroless nickel plating? You'll find answers to many of your questions below:
CONTACT US TO LEARN MORE ABOUT OUR ELECTROLESS NICKEL PLATING SOLUTIONS
Still can't find the answer to your question? Feel free to contact the experts at SPC. We'd also be happy to arrange an on-site consultation. We can evaluate your current manufacturing processes to help you determine if our electroless nickel plating solutions are right for your company. We can also provide a no-obligation price quote for our electroless nickel plating solutions.
LEARN WHAT OUR MANY SATISFIED CUSTOMERS HAVE TO SAY ABOUT Us
"I would like to thank you for the help you have provided us in developing an electroless nickel plating technique on an unusual substrate. The sample platings you provided show that we should be able to reach our goals. I especially appreciate your willingness to take on an unusual job, with the uncertainties that that entails...We are looking forward to working with you in the future on our plating needs."
– Robert K.