ADDITIONAL METAL FINISHING SERVICES
In addition to industrial plating, we offer the following metal finishing solutions:
Abrasive Blasting
Vibratory Edgebreaking
Immersion Washing
Mass Finishing
Comprehensive services are also available
Choosing the right industrial plating solution for your manufacturing processes can be challenging. At SPC, we don't believe in providing "one-size-fits-all" metal finishing services. Our experienced plating consultants can visit your facility to assess your operation and recommend a customized solution that fits your needs and budget. Our consulting services include feasibility studies, process evaluations, equipment design and more. With hundreds of years of combined expertise at your disposal, you can make your decision with total confidence.
LEARN WHAT OUR MANY SATISFIED CUSTOMERS HAVE TO SAY ABOUT Us
"I would like to thank you for the help you have provided us in developing an electroless nickel plating technique on an unusual substrate. The sample platings you provided show that we should be able to reach our goals. I especially appreciate your willingness to take on an unusual job, with the uncertainties that that entails...We are looking forward to working with you in the future on our plating needs."
– Robert K.
Benefits of Electroplating
News & Insights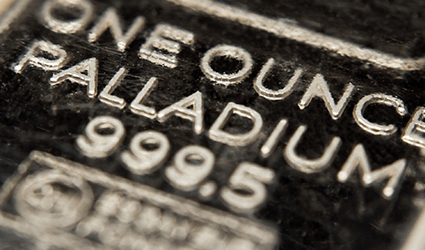 PALLADIUM VS. GOLD PLATING - WHICH OPTION TO CHOOSE?
While both are lauded in the jewelry industry for their beautiful appearances, there's more to palladium and gold than their looks...